London marks Oita's fourth year!
Japan's spa capital is Oita in the western prefecture. With more refreshing, lovely hot springs than anywhere else in Japan – perhaps even the world – it makes a perfect extension to any Japan vacation for holidaymakers looking for a totally refreshing experience.
Aside from its celebrated spas, Oita has plenty to offer in the form of art, history, exquisite cuisine, and natural beauty. Furthermore, you can expect a warm welcome when you arrive. To help travellers learn about our beloved prefecture, the Oita Prefectural Government established a tourist desk in London four years ago. We've held firm here in the UK and are even expanding our presence to France as well! If you'd like assistance while planning your trip – whether that be in French or English – don't hesitate to get in touch. Now, let's take a look at some of the amazing attractions that await you in Oita!
Beppu and Yufuin hot springs
Located on the idyllic western island of Kyushu, Oita Prefecture is known for its hot springs – onsen in Japanese. Oita pumps out hundreds of millions of litres of mineral-rich healing water each year to the people of Japan, who love a dip in a warm bath. You can treat aches, pains and many other ailments with it, as well as beauty and skincare treatments.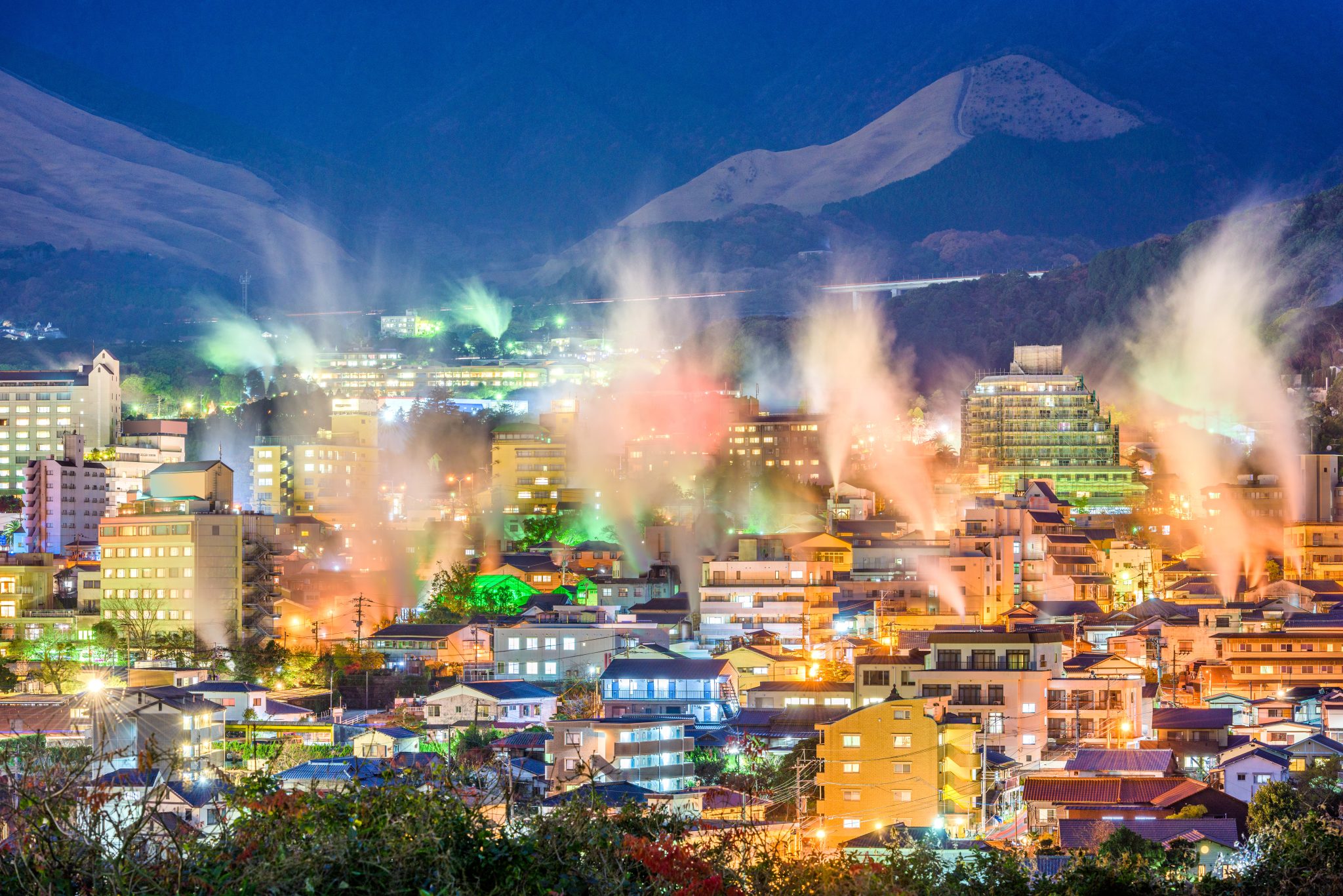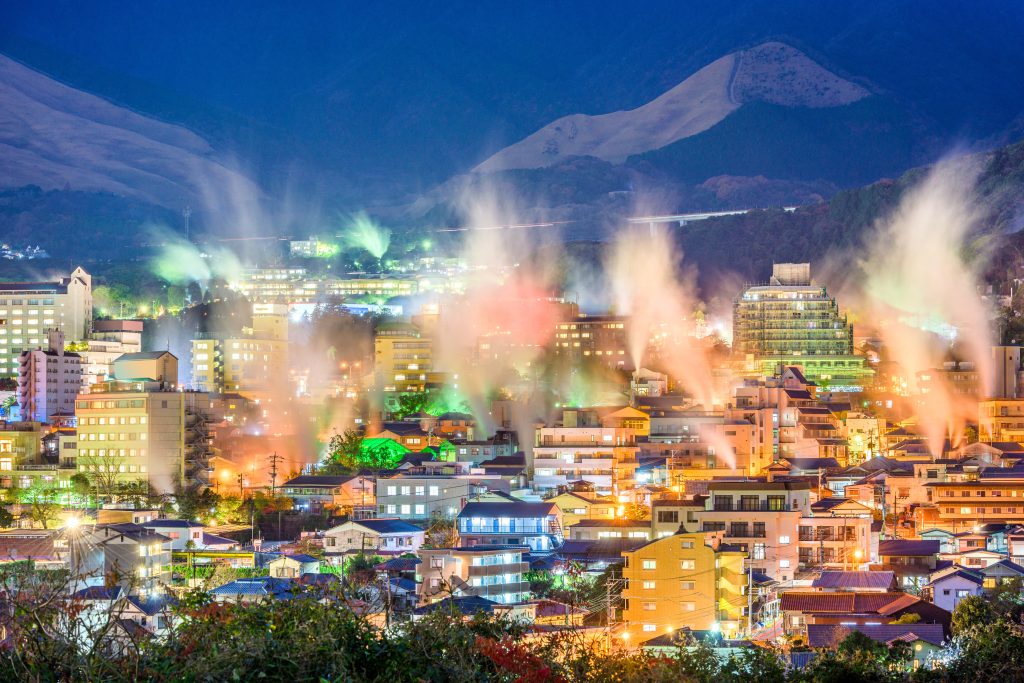 It's a pleasure to visit the seaside city of Beppu, one of the largest in Oita. The mountains are right at the shoreline, and the city is built up into the hills where there is so much geothermal activity that steam billows out into the air from natural steam vents all around town. Onsen in Beppu specialize in a variety of styles, including the black sand bath, which clears your pores and leaves you feeling rejuvenated.
Yufuin, on the other hand, is Oita's cultural heart. This is a charming town with art galleries, hip cafes, and trendy boutiques. As a result of its location at the foot of Mt Yufu, it is a great place to explore the wilderness and host several major art and literary festivals each year. The onsen culture in this region is also exquisite, and many people enjoy soaking in the minerals and the atmosphere for days!
Kyushu Tour
For the first time in October 2023, the Tour de Kyushu will take place as part of the UCI Asia Tour across the island. It is the third and final stage of the race that passes through Oita; the highlight of this section is a high-speed sprint down 700m before circling around the picturesque town centre of Hita.
Stay on a farm
A Farm Stay is a cosy night spent in the home of a welcoming host family on a range of charming working farms. This type of green tourism originated in Oita Prefecture, in the city of Usa.
Noson Mimpaku is a unique holiday philosophy which appeals to people of all ages and nationalities. Visitors have the opportunity to stay at the homes of local farmers and take in their authentic lifestyle, whilst also discovering a range of exciting destinations – from animal farms and fisheries to mushroom farms, tofu producers and more. Aside from these fascinating experiences, guests are even able to learn how to make delicious dishes using fresh ingredients! Oita is truly a special place that provides an unforgettable spiritual journey – whether it's an exploration of the coast, a venture through rivers, hikes into the highlands or sojourns on remote islands.
Ferry to Osaka overnight
Flying to Oita Airport, taking a train from Hiroshima to Fukuoka, or taking an overnight ferry from Osaka or Kobe are all excellent ways to get to Oita from mainland Japan. There's no better way to travel – and it doubles as one-night accommodation, too!
We recommend a cruise back to the mainland on an overnight voyage from Beppu to the lively city of Osaka. You will spend the night in a spacious, deluxe cabin, and wake up bright and early ready for your next adventure. In January, the Sunflower Kurenai – the first LNG-powered ferry to travel this route – set sail, and the Sunflower Murasaki set sail in April 2023.
We at the Oita desk in London would be only too glad to hear from you with any questions or requests, so please do not hesitate to contact us!